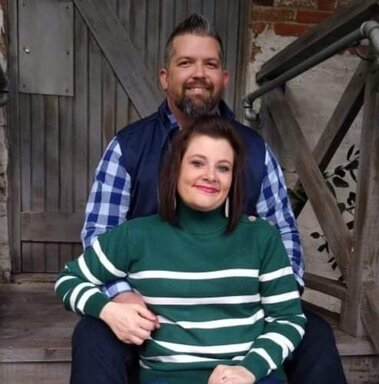 Lead Pastor: Dusty Smith
with wife, Kristy
Pastor Dusty and his wife Kristy have 3 adult children. Dusty considers his family his first ministry and as such he counts them as his pride and greatest accomplishment. When not at the church he is likely with his family.
Pastor Dusty was saved at the age of 18 and has been serving God's Kingdom in church ministry ever since. Pastor Dusty has been serving Waddill Street as pastor since April 1, 2020. Prior to that, he served as a Lead Pastor in Central Texas for 4 years and for 18 years as a Youth Pastor and Family Pastor in several churches across Texas.
Pastor Dusty received his formal education with Liberty University. He has earned a Bachelor's degree in Biblical and Theological Studies and a Master of Arts degree in Homiletics (preaching). Pastor Dusty is also currently pursuing a Doctor of Ministry with an emphasis in Strategic Christian Ministry.
Kristy also leads as the Volunteer Women's Ministry Coordinator and serves in the Student Ministry
Pastor Dusty and Kristy are passionate about leading Waddill Street to impact Collin County with the Gospel of Christ and to build the Kingdom of God here in the metroplex.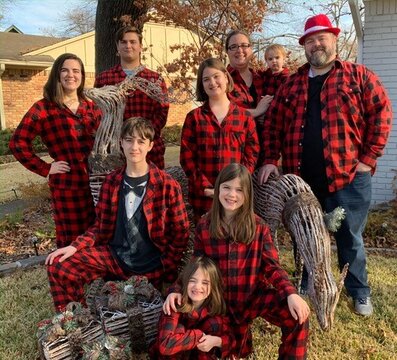 Associate Pastor: Trey Groves
with wife, Tami and family
Trey and his wife, Tami, have been married for 25 years, and have 7 children - Taylor, Quaid, Maverick, Jillian, Gianna, Kendra, and Faith. Trey was born and raised here in the DFW metroplex, but has served different churches in Waco and Indiana as well as Dallas.
Trey began pursuing God's call to pastoral ministry at age 16, and has been serving churches in various ministry roles. In 1993, he began attending Howard Payne University, where he earned a Bachelors of Arts in Church Music, and, more importantly, met his bride, Tami.
He started his first vocational position at Southside Baptist as Worship Minister, followed by several years in Waco as a Youth and Worship Pastor. In 2001, Trey and Tami moved to Columbus, Indiana to help plant a church. While there, he was Pastor of Students (later adding Worship as well) and served as an Elder. In 2007, the Groves moved to Dallas, where Trey began serving at Lake Highlands Baptist church in the pastoral roles of Worship, Arts, Students, and Adult Discipleship/Small Groups. Tami also spent a few years serving as the Children's Director.
In 2021, Trey and Tami brought their family to Waddill Street Baptist to begin serving as Associate Pastor of Worship. They are both looking forward to helping Waddill Street grow and thrive in Collin County. Since joining, Trey has started assisting with Student Ministry, and Tami has become the Volunteer Children's Ministry Director and is assisting with Women's Ministry.
Both Trey and Tami are excited to see what God has in store for the saints at Waddill Street Baptist as they impact God's Kingdom in McKinney and Collin County!